The following are testimonials from some of our clients that we have worked with over the years, and some links to see other reviews not listed here: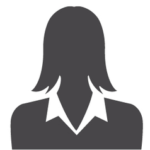 No matter the time of day that I need to reach Chris, I can give him a call and almost immediately he will return my call. He is very proficient in taking care of the needs that I have. I would recommend him for your accounting needs. He is competent and his work ethics display his characteristics.
Pamela T., Executive Office Manager (Orem, UT)

It's been a pleasure working with Chris Webb. He is on time, finishes what he starts, and is a great Accountant! Chris has taken the time to help me start up my own business and hasn't asked for anything in return. I highly recommend Chris.
Jeff K., Owner with Advantage Computers (Lehi, Utah)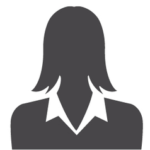 Chris is an excellent accountant. He is quick to respond, his documents are easy to understand and reliable. He wears many hats in our company and it is impressive the way he stays on top of the many details and keeps everything so organized.
April H., Executive Director at Legally Mine (Orem, UT)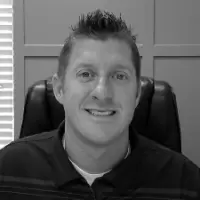 Your Personal Accountant has been a terrific experience.   They are very fast, professional, and accurate.  This is the only way to go.   We have definitely been more organized and have kept up-to-date with things so much better since they have been involved in our organization.  It is just what we needed.
BigPayOut LLC
Ryan G., Owner of BigPayOut LLC (American Fork, Utah)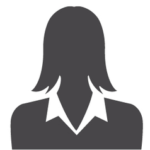 Chris is always on top of things. He is prompt with any requests and a very competent accountant. He's also a really nice guy and easy to work with. Thanks for all you do Chris!
Thuy N., Attorney at Law (San Francisco, CA)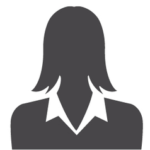 Chris always responds to my questions immediately. There have been times where I would need something fixed within the same day that he has addressed and helped me complete. Since most of my communication with Chris is by email it is very impressive that he responds so quickly.
Jerrin M., Client Coordinator (Orem, UT)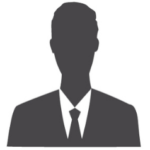 I have worked and know Chris for over 3 year. He has always done a great job. He has a concern in taking care of my needs in the work market is very responsible in doing that. I will continue to use him in my business needs also for the support he gives in making me better in all i do.
Gary T., Executive Director Team Lead (Orem, UT)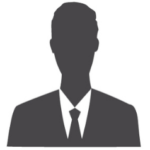 Chris Webb has always paid attention to detail, never missed a deadline, remembers what he is supposed to do next, engages in generally accepted accounting practices only, and is prompt in completion of tasks. He has been a great accountant.
John M., Attorney at Law (Orem, UT)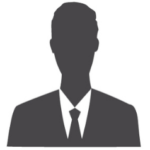 Chris has been a terrific Financial Manager for my role in the company as sales presenter. He tracks all of my events and my sales. Over the years there have been a few questions that I have had reference my sales and as I have met with him he always is prepared to not only provide me the answers but explain them to me. The confidence a salesman has to have in the financial manager is critical because I am not in the office much and I have to know that my commissions are being properly taken care of. Chris has exemplified that he is worthy of my confidence.
Art M., Professional Speaker (Saratoga Springs, UT)

Chris is great. He is efficient, professional and great to work with. In 17 years of business, he is the best we have ever had. He treats our business as his own, and keeps us on track to be more profitable and productive. We would highly recommend him for your small or large business.
Bob and Derrie M., Owners of TriState Tire (American Fork, UT)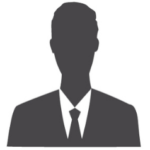 Chris is very attentive to detail, personable, and quick to respond. I have no hesitation recommending Chris to be your personal accountant.
Benjamin D., DDS, JD (Provo, UT)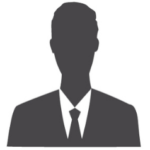 Chris is exactly what you want in an accountant. Organized, quick, responsive, accountable, and listens intently with a seasoned mind to assist/advice if/where necessary and follow when best. Above all, he's a good guy.
Gary H., Sales Executive, Medisource Marketing (Orem, UT)

Chris has been perfect for our company. He was very good about learning every part of what we do and he also then learned what it was that we needed. He fills those needs. We love having him as part of our team. He works hard, works fast and we enjoy being with him. He has taken on the parts of the business that we were not doing well and has really helped us stay on top of the finances. We recommend him very highly!
Design Spectrum
Dianna A., Owner of Design Spectrum (Lindon, Utah)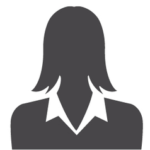 Chris is phenomenal! He is always so patient and willing to answer any questions I have. I've never had a problem with getting paychecks on time.
Robin F., Executive Assitantant (Orem, UT)

I highly recommend Chris Webb! Chris has a strong work ethic. He is honest in his business dealings and very effective with financial strategies, analysis, accounting systems, quickbooks, bookkeeping, taxes, payroll. You will find him great to work with and a very valuable professional to engage for you or your business.
Brad W., Executive Director with CEDO (Orem, Utah)

Chris has taken care of our financial records for over a year now. He has been and continues to be reliable and very punctual with his work. We have been very pleased with him and the service he provides.
Jeff G., Partner with Gen5Labs (Orem, Utah)

In my experience working with Chris, there was never a question about his business ethics and morals. His quiet, calm manner of conducting himself assured me that he was confident of his abilities. Chris was always pleasant–even under the stress of being Chief Financial Officer for a semi-custom home builder, in a very competitive market in Utah County. I have no hesitation to recommend Chris in any endeavor he is involved with.
Tom J., Project Manager with Taylor Homes (Highland, Utah)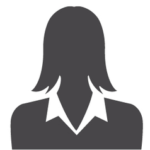 Chris is excellent! He is such a pleasure to work with and we are so happy to have him as our accountant here at Legally Mine!
Jamie O., Executive Director (Orem, UT)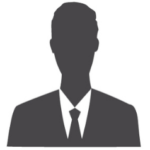 Chris is extremely detail oriented, reliable and trustworthy. I love his patient temperament and always willing to help when you contact him regardless of what he is doing. I would definitely have no hesitation in recommending Chris to anyone who has accounting needs.
Stephen B., Professional Speaker & Self-Employed (Orem, UT)

Your Personal Accountant is great at filling the advisement role for our accounting and financial positions, along with providing the day to day support. We feel that they truly are concerned with our success and that they are 100% committed to a win-win relationship.
Ralph C., Owner with Stone Mountain Homes & Development (Payson, Utah)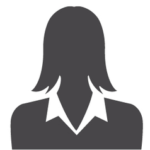 As an Aflac representative it is important that the accountant in a new account has the skills and understanding of payroll deductions, and does not require the "education piece" to learn it. It is a really big time saver for me. In an account of 50 some employees and growing and every employee has 4 policies each Chris was able to make a spreadsheet that was easy to fill in and understand, another time saver for me.
I am Idaho agent who commutes to Utah for business, it is important also that my emails and phone calls be answered in a timely manner to keep people and appointments running on time and Chris always always stays in communication.
Karle M., Aflac District Sales Coordinator (Burley, Idaho)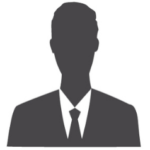 Chris is a very talented resource for anyone needed payroll or related assistance. He is fairly priced and does an awesome job. Everything is automated and he proactively asks me insightful questions to ensure all is in order and optimized for my business needs and tax purposes. I highly recommend Chris!
Ben G., Self Employed Marketing Expert (Sandy, UT)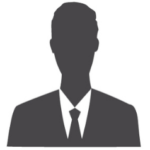 We LOVE Chris! he helps us in so many other ways than just accounting.
Ammon M., Partner at Legally Mine (Orem, UT)

I've done business with Chris for over six years. He is very professional, honest and really cares about his clients. I would strongly recommend Chris and his team, for any accounting needs.
Jimmy L., Realtor & Builder with Advantage Home Realty Alpine (Alpine, Utah)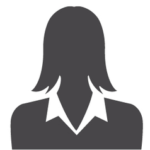 Chris does an AMAZING job here at Legally Mine. Not only is he great at what he does, but he is also always more than willing to go out of his way to help us when we need it. We are more than fortunate to have him as part of our team.
Savannah W., Receptionist for Legally Mine (Orem, UT)

Chris has been an excellent personal accountant.  He has saved me time and money with his comprehensive reports and strategic planning.

Corporate Alliance
Jeff R., Founding Partner with Corporate Alliance (Provo, Utah)

Chris is dependable, knows what he is doing and can be counted on to get the job done. He is the type of person that can be handed a problem and trusted to find a solution on his own. Great to work with!
Top Qualities: Great Results, Good Value, High Integrity
Rusty S., Project Manager with Emerald Forest Studios (Springville, Utah)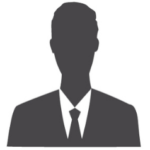 I have worked with Chris for almost two years. His attention to detail is impeccable, not to mention his organization. Reports are accurate and generated when, or prior to, they are promised. I would highly recommend Chris as an accountant for any size enterprise.
Steven M., Legally Mine Entity Creation Team Lead (Orem, UT)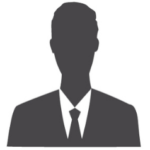 Chris has been great. His work is accurate and timely. Highly recommended.
Lindsey T., Salesman (Orem, UT)

I wanted to thank you and your staff for your help in cleaning up our books and fixing the problems that the our previous accountant created. Having gone months and months without having bank accounts balanced and not getting weekly reports was a real challenge. It is a wonderful thing being back on track and having the ability to measure the success of our business.
Sean C. , President of In The Paint (Springville, Utah)